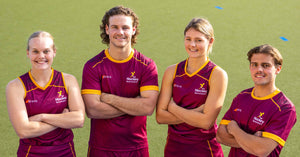 THE ORIGINAL HOCKEY BRAND.
We are a world renowned hockey brand committed to global distinction and excellence. 
With dynamic product design, continually innovating hockey stick composites, plus the very latest in technology, GRAYS have always endeavoured to create the ultimate performance product for hockey players of all levels.
From the very beginnings of the sport to the present day, more of the world's leading players have been relying upon the quality & performance of GRAYS craftsmanship than any other brand.
Some of Australia's best hockey players of all-time, Mark Knowles and Eddie Ockenden, trusted GRAYS' brilliance across their playing careers.
Click here to view our 2023 Stock Teamwear Catalogue.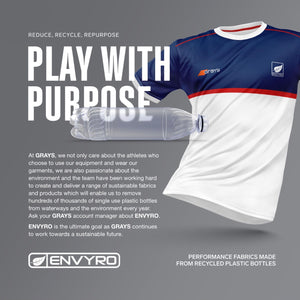 At GRAYS we ensure we understand your needs, your organisation, brand and heritage
When it comes to the creation of on and off-field apparel ranges, it is important to create a range which respects your club or organisations heritage, but which is also on brand and current in regard to design and construction. GRAYS design team have been at the forefront of high-end apparel design for decades. Working with you, we will ensure you are presented with a range which will not only be widely accepted by fans, sponsors and the playing group, whilst also providing maximum comfort and manoeuverability, allowing the athletes to Play with Purpose.
GRAYS tried and tested apparel programs are trusted around the globe
Relationships are at the heart of everything we do at GRAYS, and we've spent many years perfecting our craft, so that you can play with purpose, with the comfort of knowing that our experienced teams are working with you and for you through every step of the process. Our commitment is to deliver quality garments on time, every time.
BUILD YOUR ORGANISATIONS REVENUE WITH GRAYS E-COMMERCE OFFERINGS
Looking for an e-commerce platform? Talk to the team at GRAYS about creating a store for your organisation and create new online revenues. Our team stores provide you with an opportunity to promote your products in a professional manner while introducing new products and speciality items without the risk of ordering minimum quantities. Team stores are a great way to build club revenue and promote your merchandise to an already engaged fan base.